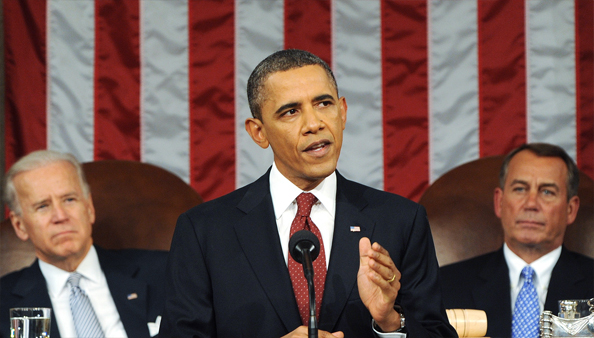 US President Barack Obama has used his penultimate State of the Union speech to propose policies that would benefit America's middle class. The president introduced a raft of ideas, including free community college and the introduction of paid sick leave and maternity leave, which do not yet exist in the United States.
President Obama argued for the immediate introduction of European-style policies to fight rising income inequality in America. He said that it was only sensible to raise the national minimum wage and reduce the cost of college education because it has become so necessary for modern jobs.
His Republican opponents will no doubt reject his suggestions and will be especially unhappy with his words on climate change, which he said is a scientific reality. Mr Obama was also keen to emphasise that America is a nation of immigrants and that its diversity is a positive attribute.
Share this story
Tell us what you think on our Facebook page