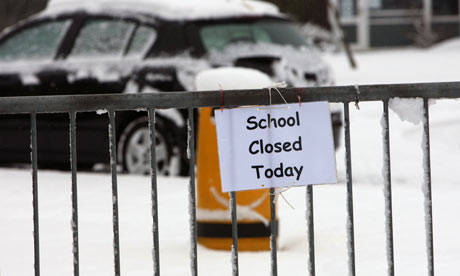 The country is on red alert for Storm Rachel, as reported earlier. The government has even gone so far as to hold an emergency press conference while the Department of Education has advised schools to consider closing their doors tomorrow, which will no doubt please many pupils across the country.
Several schools have already announced closures on Twitter sighting health and safety concerns, while others intend to announce whether they will be closed later this evening. All this may be an inconvenience for parents who will have to organise alternative childcare but pupils may be pleased by the day off.
Yesterday saw significant flurries of snow but children with the day off school are unlikely to enjoy another snowy day, with high winds and rain predicted.
Share this story
Tell us what you think on our Facebook page