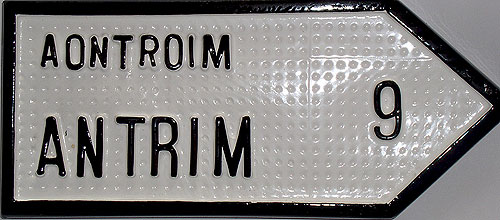 The flags have appeared on lamp posts accompanied by the Union Jack and loyalist paramilitary flags.
This has lead to widespread disapproval from residents.
The PSNI are holding a thorough investigation into the appearance of these flags.
However representatives of the Orangemen state that the flags have no connection to them, stating firmly:
"The Orange Institution is not responsible for the erection of these flags in Carrickfergus. Public representatives, including Mr Dickson, have a role to play and should not shirk their responsibilities if there are concerns within certain communities regarding particular flags"
Flags have also appeared in various parts of Northern Ireland, including North Down and have yet to be investigated, despite many complaints to the PSNI.
Flags were placed outside a young black footballer's home in an act of intimidation.
Share this story
Tell us what you think on our Facebook page